This list wasn't supposed to happen this way. I was supposed to make a simple list of my favorite movies from 2010-2019. It was gonna be one of those peppy top 10 lists that gets me a click or two. These lists ought to be equal parts pretentious and provocative. But somehow, the list grew and grew. There are too many movies that deserve mention and praise– not because of their objective greatness, but because of what they've meant to me.
There are great, important movies that are left off this list. They are omitted for various reasons, not the least of which would be that I haven't seen them (sorry 2019). Other reasons may simply be that the movie I ended up choosing just had too much of an effect on my.
For those who know me, you know that I love movies, TV, novels, comics, pretty much anything with a narrative. I love stories because life's most huge important truths are captured in an instant. The stories of all humanity can be told in the story of one human. I enjoy movies as entertainment, yes, but also as guides, road-maps and parables. As I reflect on this very formative decade in my life, I can't help but see how these wonderful films shape my own narrative, my own arcs, my own character.
As I compiled the list, it began to swell. It also became hard to order them in any sensible way besides chronological, so the format I've ended up with is a list of my favorite movies of each year, with honorable mentions. This is by no means a definitive list of what is best (research exposed to me how many noteworthy movies I've failed to watch). I hope the reader can enjoy these selections through my own eyes and perhaps if you've been itching to take the plunge with one of these beauties, you'll take my word for it and jump.
2010 – Scott Pilgrim vs. the World

Director: Edgar Wright
Screenplay by: Michael Bacall, Edgar Wright
Starring: Michael Cera, Mary Elizabeth Winstead, Kieran Culkin
It's rare to find a piece of art that you feel speaks so specifically and directly into your life and experience. While I haven't wielded a flaming sword against enemy exes, this movie touches on the deeply nostalgic video game culture I grew up in. It brings me back to lazy afternoons on the couch with Sun-Jet and a Nintendo Power Walkthrough on my lap collecting Skulltulas. Scott Pilgrim also perfectly captures a period of my life where I was wondering what I should do with it. Scott's journey was my journey. To this day, I will often make to-do lists with the heading "SR Gets It Together."  Edgar Wright is a master at visual comedy and the soundtrack is hypnotic and perfect, from 8-bit Easter Eggs to the sleepy dream ballads.
Honorable Mentions
Inception


Director: Christopher Nolan
Screenplay by: Christopher Nolan
Starring: Leonardo DiCaprio, Joseph Gordon-Levitt, Ellen Page
The Fighter


Director: David O'Russell
Screenplay by: Scott Silver, Paul Tamasy
Starring: Mark Wahlberg, Christian Bale, Amy Adams
True Grit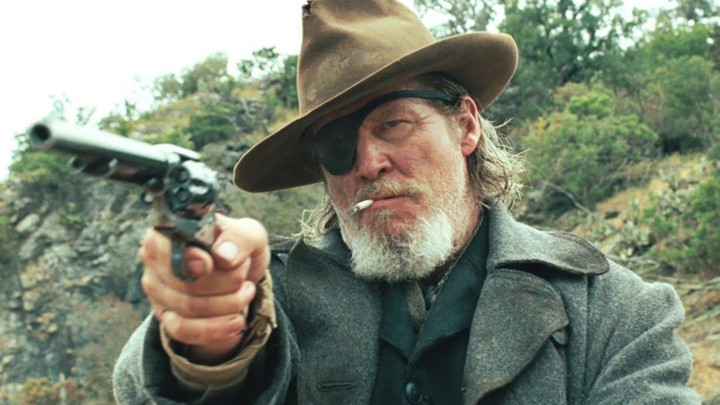 Director: Ethan Coen, Joel Coen
Screenplay by: Joel Coen, Ethan Coen, Charles Portis
Starring: Jeff Bridges, Matt Damon, Hailie Steinfield
2011 – Attack the Block

Director: Joe Cornish
Screenplay by: Joe Cornish
Starring: John Boyega, Jodie Whittaker, Alex Esmail
John Boyega a.k.a Finn a.k.a. FN-2187 wields a samurai sword and leads a gang of South London hood rats against a horde of glowing alien invaders.  There's so much more to say, but it shouldn't be necessary to say it. The movie gives representation to a culture that is so often under-represented in genre flicks and answers a question that we never knew we needed the answer for: "What would happen if aliens tried to invade the ghetto?"
Honorable Mentions
Rango


Director: Gore Verbinski
Screenplay by: John Logan
Starring: Johnny Depp, Isla Fisher, Timothy Olyphant
Moneyball


Director: Bennett Miller
Screenplay by: Steven Zaillian, Aaron Sorkin, Stan Chervin, Michael Lewis
Starring: Brad Pitt, Robin Wright, Jonah Hill
Drive


Director: Nicolas Winding Refn
Screenplay by: Hossein Amini, James Sallis
Starring: Ryan Gosling, Carey Mulligan, Bryan Cranston
2012 – Skyfall

Director: Sam Mendes
Screenplay by: Neal Purvis, Robert Wade
Starring: Daniel Craig, Javier Bardem, Naomie Harris
There's a moment when James Bond adjusts his cuffs after jumping into a moving train through a hole he carved with a crane that was also on the aforementioned train. Scenes like that will always make me feel like a little kid watching someone who is quintessentially cool. Skyfall takes the typical Bond tropes and adds in complex themes about duty and the fall of empire (for a deeper dive, check out the Rewatchables). In Skyfall, you follow an older broken Bond who can't rest because the mission isn't over. He does many un-cool things (gets shot, dies, collapses during a physical, etc.) but he is so damn cool. M quoting Tennyson over a montage of Bond running still gives me goosebumps.
Honorable Mentions
Safety Not Guaranteed


Director: Colin Trevorrow
Screenplay by: Derek Connolly
Starring: Aubrey Plaza, Mark Duplass, Jake Johnson
Django Unchained Director: Quentin Tarantino
Screenplay by: Quentin Tarantino
Starring: Jamie Foxx, Christoph Waltz, Leonardo DiCaprio
Seven Psychopaths


Director: Martin McDonagh
Screenplay by: Martin McDonagh
Starring: Colin Farrell, Woody Harrelson, Christopher Walken
2013- Kings of Summer

Director: Jordan Vogt-Roberts
Screenplay by: Chris Galleta
Starring: Nick Robinson, Gabriel Basso, Moises Arias
The Kings of Summer is easily one of my favorite movies, period. It captures something deep inside of me, a boyish yearning for adventure and independence. It reminds me of hiking through the backwoods of Kissena Park, or driving for days around the country, sleeping  outside or in the trunk of the Rav4. There's something important that this movie teaches about what it means to be a man. Or at the very least, it emphasizes the importance of embarking on a quest to become one.
Honorable Mentions
Warm Bodies


Director: Jonathan Levine
Screenplay by: Jonathan Levine, Isaac Marion
Starring: Nicholas Hoult, Teresa Palmer, John Malkovich
Inside Llewyn Davis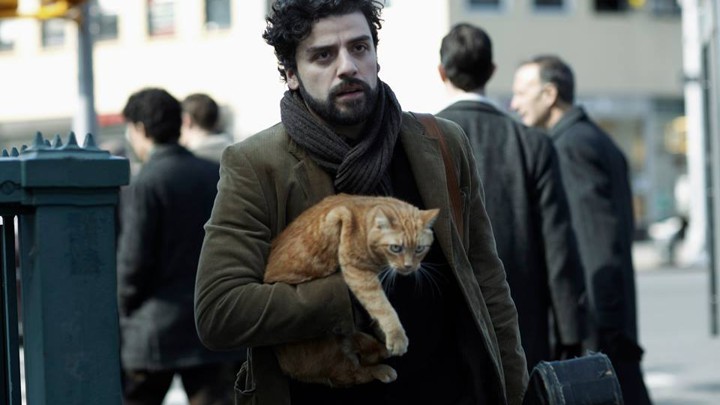 Director: Ethan Coen, Joel Coen
Screenplay by: Joel Coen, Ethan Coen
Starring: Oscar Isaac, Carey Mulligan, John Goodman
The Secret Life of Walter Mitty


Director: Ben Stiller
Screenplay by: Steve Conrad
Starring: Ben Stiller, Kristen Wiig, Jon Daly
2014- Whiplash

Director: Damien Chazelle
Screenplay by: Damian Chazelle
Starring: Miles Teller, J.K. Simmons, Melissa Benoist
There's something about a story of obsession and greatness that will always speak to me. Whiplash is often described as a sports movie, something akin to a boxing movie because of the relentless dedication of the hero to become great. It is also the first in a string of movies by Damian Chazzelle about needing to abandon the women in your life to pursue your dreams. This movie is laser focused and lean without an ounce of fat and the result is a gripping story about someone who refuses to be a no one, no matter the cost. The soundtrackis no slouch either.
Honorable Mentions
Interstellar


Director: Jonathan Levine
Screenplay by: Jonathan Levine, Isaac Marion
Starring: Nicholas Hoult, Teresa Palmer, John Malkovich
Hector and the Search for Happiness


Director: Peter Chelsom
Screenplay by: Maria von Heland, Peter Chelsom, Tinker Lindsay, Francois Lelord
Starring: Simon Pegg, Rosamund Pike, Tracy Ann Oberman
John Wick


Director: Chad Stahelski
Screenplay by: Derek Kolstad
Starring: Keanu Reeves, Michael Nyqvist, Alfie Allen
2015- Mr. Right

Director: Paco Cabezas
Screenplay by: Max Landis
Starring: Anna Kendrick, Sam Rockwell, Tim Roth
There is such a thing as a perfect romantic comedy action movie. This is it. It's perfectly cast, acted and filmed.  Sam Rockwell is your sweet everyman with a freakish gift. Anna Kendrick is our dream girl who not only accepts Sam Rockwell's murderous occupation, but participates too. It's a tragedy that more people haven't seen this great movie. It's a joy to watch from beginning to end.
Honorable Mentions
我的少女时代 (Our Times)


Director: Yu Shan Chen
Screenplay by: Yung-Ting Tseng
Starring: Vivian Sung, Talu Wang, Dino Lee
Mad Max: Fury Road


Director: George Miller
Screenplay by: George Miller, Brendan McCarthy
Starring: Tom Hardy, Charlize Theron, Nicholas Hoult
The Martian


Director: Ridley Scott
Screenplay by: Drew Goddard, Andy Weir
Starring: Matt Damon, Jessica Chastain, Kristen Wiig
2016- The Nice Guys

Director: Shane Black
Screenplay by: Shane Black
Starring: Russell Crowe, Ryan Gosling, Angourie Rice
The Nice Guys is like an unintentional sequel to Kiss Kiss Bang Bang, another subversive sleuthing movie that I love. It manages to be warm and sweet in the cold, bitter world of LA in the 70s. Every scene in this movie is hilarious. It'll make you hungry for more detective stories and more Shane Black. It ought to.
Honorable Mentions
La La Land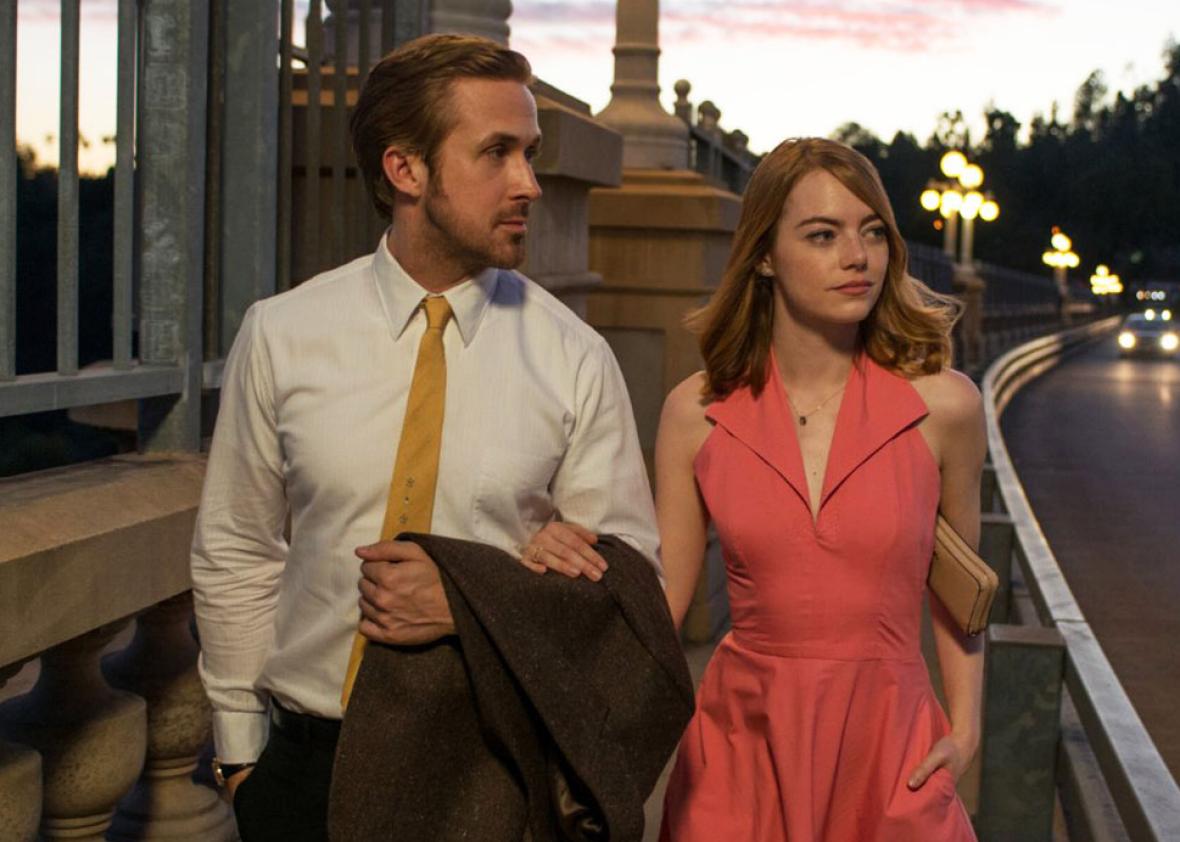 Director: Damien Chazelle
Screenplay by: Damien Chazelle
Starring: Ryan Gosling, Emma Stone, Rosemarie DeWitt
Rogue One: A Star Wars Story


Director: Gareth Edwards
Screenplay by: Chris Weitz, Tony Gilroy
Starring: Felicity Jones, Diego Luna, Alan Tudyk
Kubo and the Two Strings


Director: Travis Knight
Screenplay by: Marc Haimes, Chris Butler
Starring: Charlize Theron, Art Parkinson, Matthew McConaughey
2017- Molly's Game

Director: Aaron Sorkin
Screenplay by: Aaron Sorkin, Molly Bloom
Starring: Jessica Chastain, Idris Elba, Kevin Costner
Aaron Sorkin and Quentin Tarantino are by far my favorite screenwriters of all time. If I can just listen to a movie with my headphones in without watching and still be riveted, then I know that the screenplay is packing a punch. That said, Molly's game incorporates some of my favorite things, poker, the criminal underworld and Sorkin dialogue. You watch the rise and fall and rise of an American entrepreneur/criminal.

Honorable Mentions
Get Out


Director: Jordan Peele
Screenplay by: Jordan Peele
Starring: Daniel Kaluuya, Allison Williams, Bradley Whitford
The Big Sick


Director: Michael Showalter
Screenplay by: Emily V. Gordon, Kumail Nanjiani
Starring: Kumail Nanjiani, Zoe Kazan, Holly Hunter
Dunkirk


Director: Christopher Nolan
Screenplay by: Christopher Nolan
Starring: Fionn Whitehead, Barry Keoghan, Mark Rylance, Tom Hardy
2018- Spider-Man: Into the Spider-Verse

Director: Bob Persichetti, Peter Ramset
Screenplay by: Phil Lord, Rodney Rothman
Starring: Shameik Moore, Jake Johnson, Hailee Steinfeld
It is distinctly satisfying to watch a comic book movie executed perfectly. Into the Spider-Verse simultaneously dipped into an expansive multiverse while telling the story of a single boy's journey to becoming a hero. The visuals are endlessly entertaining and full of easter eggs and details for comic book lovers. Spider-Man: Into the Spider-Verse is about what Spider-Man was always supposed to be about, a boy, taking on the weight of responsibility for a whole city because, in short, he has to.

Honorable Mentions
Isle of Dogs


Director: Wes Anderson
Screenplay by: Wes Anderson, Roman Coppola
Starring: Bryan Cranston, Koyu Rankin, Edward Norton, George Clooney
Black Panther


Director: Michael Showalter
Screenplay by: Emily V. Gordon, Kumail Nanjiani
Starring: Kumail Nanjiani, Zoe Kazan, Holly Hunter
Den of Thieves


Director: Christian Gudegast
Screenplay by: Christian Gudegast
Starring: Gerard Butler, Pablo Schreiber, O'Shea Jackson Jr.
2019- ???
I don't think I could write about 2019 in good conscience. I haven't seen most of the movies, including the ones that I know I will love, including Parasite, 1917, Marriage Story, The Farewell, Jojo Rabbit, Ford v Ferrari, Booksmart, Ad Astra, Joker to name a few. So many of those are right up in my wheelhouse so it'd be impossible to make this list without them.
At the end of this list, I feel like I've given a good representation of the films I like, and I hope you come to like them too. I'm looking forward to a roaring 20's where new streaming platforms and distribution formats will give rise to all kinds of new storytelling. I can't wait to see movies get more epic and cinematic to compete with streaming services and multi-episode miniseries'. Stay tuned or subscribe to this blog, if you care about the stuff I'm into as I'll be posting up my favorite TV shows, music and stand-up specials of the last decade up on my blog in the coming weeks.